GUITAR LESSONS
So you wanna be a rock star huh? Our guitar lessons are perfect for everyone from beginner to expert shredder!
DRUM LESSONS
Oh so you think you've got rhythm? Our drum lessons are designed to get you playing quickly and confidently.
PIANO LESSONS
A timeless classic, our piano lessons are taught on a one to one basis and each lesson is tailored to your preferences.
REHEARSAL SPACE
Tired of noise complaints and a messy house? our fully equipped rehearsal space is perfectly suited for all your musical needs
WELCOME TO BIGGARS
MUSIC SCHOOL

Biggars is a vibrant music school and practice room facility in the heart of Glasgow. We teach an ever-expanding line up of instruments mainly in fun small groups. We currently have lessons available in guitar, drums, voice, piano, saxophone,clarinet and flute.

All our tutors are passionate about music and will tailor your lessons just for you. They are all suitably qualified and most of them are past or present students of the prestigious RSC. They are of course Disclosure Scotland checked making this a safe and fun environment in which you can be confident of success.


WE TEACH WHAT YOU
WANT TO LEARN
ON EVERY INSTRUMENT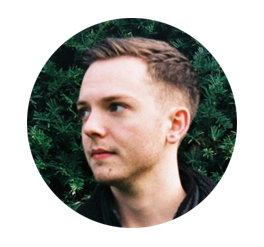 Teacher Spotlight – Gabriel Waring
Jazz Guitar
Originally hailing from the West-Midlands – Glasgow based Jazz guitarist Gabriel Wareing has spent time studying and performing throughout the UK. In 2013 Gabriel continued his studies with the Jazz BMus program at the Royal Conservatoire of Scotland, studying with Tommy Smith, Kevin MacKenzie, Mario Caribe and many other named Jazz musicians.
A BLOCK OF LESSONS MAKE THE PERFECT GIFT!
YOU WON'T KNOW WHAT YOU'RE CAPABLE OF
UNTIL YOU'VE
REALLY TRIED
WHAT'S THE WORST THAT CAN HAPPEN?
If you'd like to learn an instrument that isn't listed, please contact us and we will do our best to find a teacher